Welcome to the SPARC!
Mission: Promoting a Healthy Community Through Play
———————————————————————————
We are OPEN for PLAY! Check out our FEBRUARY 2023 schedule below!
———————————————————————————
The SPARC's New Floor Fundraiser
PLEASE HELP US upgrade our 11,000 square-foot indoor playfield from the temporary plastic-tiles-on-sand floor to a permanent concrete slab with 8mm Mondo Advanced polymer floor covering. (Project is projected for summer '23)
A HUGE thank you to our anonymous donor who matched our February donations and donated $10,000! Your generosity & support means the world to us!
There are 3 ways to DONATE or MAKE A PLEDGE:
1) Our GoFundMe link is: https://www.gofundme.com/f/new-floor-for-sparc
2) Fill out the SPARC Contribution Pledge Form (found in the 'Forms' tab above) and mail to: PO Box 698, Homer
3) Come by the SPARC with cash, check or credit card
MURDOCK GRANT UPDATE March 10, 2023: we've made our goal of reaching the minimum required funds to trigger the 50% M.J. Murdock Trust matching grant!! Thank you SO MUCH for all of your donations! We've submitted our paperwork to the Murdock Trust Rep and should hear the news the beginning of April.
———————————————————————————
Due to high demand, this winter we now have private party rental times available on Saturdays AND Sundays from 12:30 to 2:30pm (1-hr min, add'l time available), AND we usually have another space open on Saturday or Sunday as well. Please email us at sparchomer@gmail.com for availabilities and instructions on booking. You can also access our Rental Request Form (by going to the 'Forms' tab above).
———————————————————————————
*Please note that, effective 3/28/22, roller skating is no longer allowed in the facility (due to insurance reasons)! GOOD NEWS…we're currently working to bring it back Fall '23! (Hopefully after replacing our floor this summer!) And… Craig, our skating guru, is moving back to Homer, and is planning to help us get roller skating up & running again! WOOHOO! *
———————————————————————————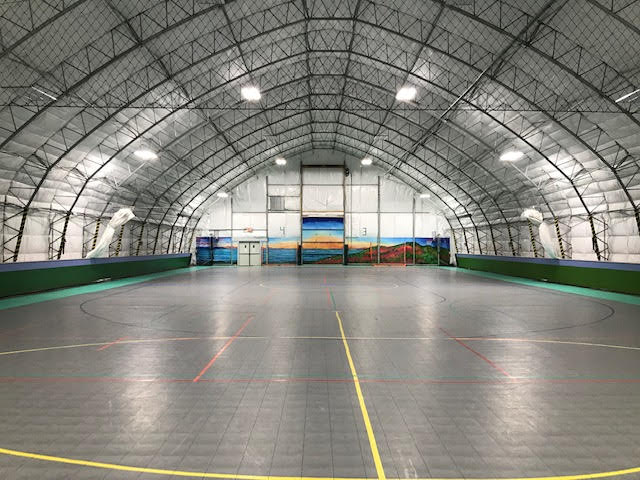 SCHEDULE
Because of the online scheduling software the SPARC uses, classes fall off the rolling schedule once they begin. If you suspect a class has already started, please download & check the
monthly calendar below
, or call the SPARC at
(907) 299-5115
.
---